International Operations
Consumer Goods Wholesaler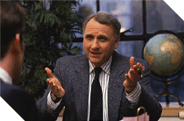 Re-structured and managed the Marketing Department of a Consumer Goods wholesaler. Organised the Department into Market Research/Market Information, Advertising/Media Relations, Sales Management, and Consumer/Public Relations. That led to better market information, deeper insight, better product planning, more effective advertising, better consumer relations and ultimately improved profitability. A number of new products were successfully launched in the market as a result of the re-structuring.
Automotive Regional Distributor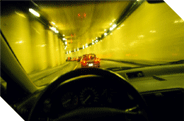 Restructured and managed the operations of the sole distributor for General Motors automobiles, Massey Fergusson tractors, Lucas and Bosch automotive products in a Middle East market. Aligned the operation along a divisional structure with some functions retained at the corporate level. This created autonomy, and accountability, maximised synergy, and reduced costs. Staff redundancies were avoided and all staff were retained, and re-deployed to new roles better aligned with their skills and competencies. Directed all aspects of the Chevrolet Cavalier Launch in that market.
Power Generation & Water Desalination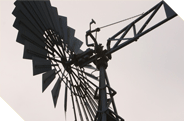 Led project teams involved in gas turbine, and steam turbine overhaul projects from the scope definition, to the contract negotiation through to implementation and closeout. Our consultants actively participated in the design, operation and maintenance of a Multi-Stage Flash (MSF) seawater desalination facility.
Aircraft Maintenance & Overhaul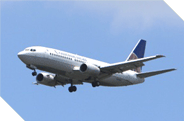 Set up and project-managed the first Lockheed L-1011 Tri-Star overhaul project at a major airline in the Middle East. The project was completed on time, to budget, and spearheaded the maintenance facility for more in-house work and third-party maintenance activities. The facility became a very successful international overhaul centre, and a major revenue generator to the Airline.
Industrial Conglomerate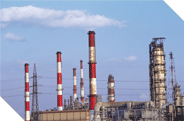 Designed and implemented a new organisational structure at a privately owned industrial complex of three production facilities. Synergy was used to maximise the utilisation of the common areas of operation.
Managed the ISO 9000 implementation project at a non-woven fabrics manufacturing facility, from concept, to consultant selection, to training, implementation, and certification. The company was one of the first entities to be ISO 9002 certified in the Middle East.
Conducted investment appraisals, business valuations, negotiated mergers and strategic alliances, and managed the establishment of new companies from concept to incorporation at a diversified business conglomerate.
Banks and other Financial Insitutions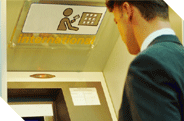 We concluded a number of projects with several banks and financial/capital investment groups in the Middle East and Africa over the past two decades. Our long list of clients includes financial institutions in Jordan, Lebanon, Yemen , United Arab Emirates (U.A.E.), the West Bank, Egypt, Sudan, Djibouti, Somalia, Malawi, Zambia, Kenya, and South Africa. The areas covered by our services include the following:
We conducted a "Target Market Study" for a major bank, with a focus on identifying business opportunities in different economic sectors. Our work covered:

Country Studies that identified growth areas and high risk areas
Industry studies that analyzed strengths, weaknesses, opportunities, and threats in each industry within the country
Market surveys that identified the key players in each industry with a focus on creating a target market list
Business terms of acceptance for each industry to mitigate the underlying risks

We led an Organizational Restructuring initiative at a regional bank, with the aim of streamlining operations through maximizing efficiency and control while minimizing friction. Our involvement included:

Surveys and analysis of the current organizational structure
Synthesis of the recommendations for the development of the organizational structure with a focus on optimizing efficiency and span of control through specialization and segregation of duties and responsibilities
Development of detailed job descriptions and evaluations

We were retained by a major bank to review and revamp their "Business Process Management", with the aim of maximizing speed of delivery, service quality, and control, while minimizing costs. Our mandate spanned:

Charting the current processes for all transactions, including financial and managerial activities
Identifying redundancies, duplications, lax controls
Identifying potential uses of automation to achieve the reengineering aims
Synthesizing the recommendations for the development of the processes with a focus on optimizing efficiency and controls through abolishing redundancies and duplications, developing error traps to enhance spontaneous and latter controls, and enhancing the use of automation

We developed the Risk Management function at a bank. Our work focused on:

Development of internal controls in credit and operations in accordance with the Basel II Accord (due for implementation in 2006)
Development of the follow up systems for the implementation of internal control processes and correction of error

One of our engagements was part of a Change Management initiative at a national bank, with the aim of ensuring a smooth transition from the current state to the desired state. Our involvement included:

Managing the project to implement the recommendations in the various areas of the business
Assisting in the development of the Automation Strategy and its implementation through active participation in the selection and testing of applications, and user training

In a major engagement we were retained to develop or update a regional bank's corporate Policies and Procedures, together with the documentation of the revisions in the respective Manuals. The objective was to revise or introduce new policies as appropriate to address the bank's growth in size, and expansion into new geographical territories. This included communicating the new policies to all staff in order to enhance accountability, standardizing the processes in all units and branches, and opening up avenues for future development.

We concluded a feasibility study and business plan for the creation of a new regional Comprehensice Islamic bank in East Africa.

We concluded a feasibility study and business plan for the creation of a specialized invetment banking unit for a bank in Sudan.

We concluded a diagnostic business risk review for a South African Bank operating in Malawi, and set recommendations for corrective actions and development.

We developed policies and procedures for an Islamic Investment Fund based in Malawi, that specialises in micro-industries and housing.