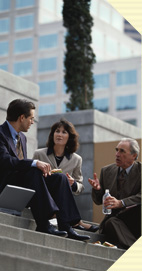 Consulting Services
For a business to be successful, one of the first steps that need to be taken is to have a clear strategy that defines what the business is about, what are its objectives, what are the drivers of the business, what is its value proposition, what are its strengths and weaknesses, and how will it compete in the market place. We offer Strategic Management Consulting to articulate the answers to all the above questions with our clients.
Once that is defined, initiatives or projects that will convert the conceptual approach into action start to shape. Having guided our clients through the conceptual process, we then utilize Project Management best practices to manage the implementation process with clear objectives, budgets, milestones, issues and risks management, and progress tracking. We not only employ the documented best practices, but also develop new client-specific and project-specific solutions.
Through our Operations Management, we address some of the critical business needs in Information Technology and Financial Management. Since time immemorial, the language of business has been finance. We take special interest in helping our clients identify, and manage their strengths and weaknesses, their exposure to financial risks, and the all important credit management. Information Technology has become an integral part of the operation of any business. We work with our clients to identify the IT platforms and environments most appropriate to their needs. We also provide them with IT support and could run some of their back office operations thus freeing them to focus on their core operations.