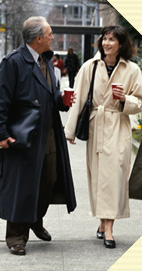 Operations Management
We address a number of operational areas that our clients face, with emphasis on Information Technology and Finance. Information Systems have become integral to almost every business transaction. Servers, networks, databases, are now part of the core operation of the majority of businesses. As a results-oriented firm, we incorporate performance measures that enable our clients to monitor the operation of their businesses through objective universal metrics. This is why we put a special emphasis on the bottom line, and translate operational aspects into financial terms.
Information Technology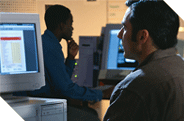 Our specialists will review the operation to identify the business requirements, map them against the existing systems, and then provide recommendations on the most effective approach to meeting those requirements optimizing the use of the existing systems, and augmenting them with upgrades or additions where necessary. It is important to stress that our approach is driven by the business requirements, which remain our focus throughout our involvement.
We also provide IT support where our resources can operate the entire IT platforms for our clients thus releasing them to focus on their core competencies. We have extensive expertise in software, hardware and networking aspects, which we can put to effective use to improve the operation of our clients' businesses. This also enables us to introduce marginal improvements where appropriate.
Financial Management
Prudent financial management is critical to any business operation, and is arguably the fundamental measure used by the shareholders, the markets, the financial institutions, and others to judge the success of the operation. We put our extensive experience in this field to the use of our clients so that reasonable targets are set, the progress towards their achievement is measured, and the expectations of all concerned are appropriately addressed.
Comprehensive Analysis of Financial Statements: Utilizing a structured comprehensive approach that was developed by us to encompass years of experience in financial analysis and planning from various angles, we undertake an in-depth analysis of the financial statements line by line, taking many results back to their origins to identify Strengths and Weaknesses, in order to set qualitative and quantitative Goals and Targets that would bank on the Strengths and shore up the Weaknesses. These are then further developed into action plans with clear distribution of responsibilities and target dates, and/or broken down into projects for implementation, with the aim of achieving the highest efficiency and profitability while maintaining a strong and healthy financial position.

Risk Management: Whether our client is a financial institution, a trading establishment, a manufacturing concern, a service business, or a public sector entity, Risk Management is always a priority. To better assist our clients in this regards, we have imported the fundamentals of risk management from the financial industry where it is highly developed, and adapted these fundamentals to all business environments. We help our clients develop the necessary infrastructure for proper risk management, with a particular focus on two types of risk.

Operations Risk: which includes all risks related to automation and data management systems affecting data integrity and maintenance, as well as human processing error, internal and external fraud, risks associated with e-commerce, and risks associated with the use of outsourcing arrangements in various areas.
Risk Assets: These include all accounts receivable and lending operations, and the associated risks of protracted repayment or failure thereof, as well as the associated financial costs thereto.